Our Talk at Odoo Days 2020
Odoo Days 2020

Odoo Days 2020
Odoo Days Italia will be held on October 22nd - 23rd 
October 22nd -23rd, a very important event for the italian Odoo Community. There will be technical and funcional talks held by the multiple speakers of the Community.

This edition will be held online, due to the reasons we all know. The Odoo Italia community, however, is happy to always keep Odoo's spirit of dissemination and promotion high even if distant.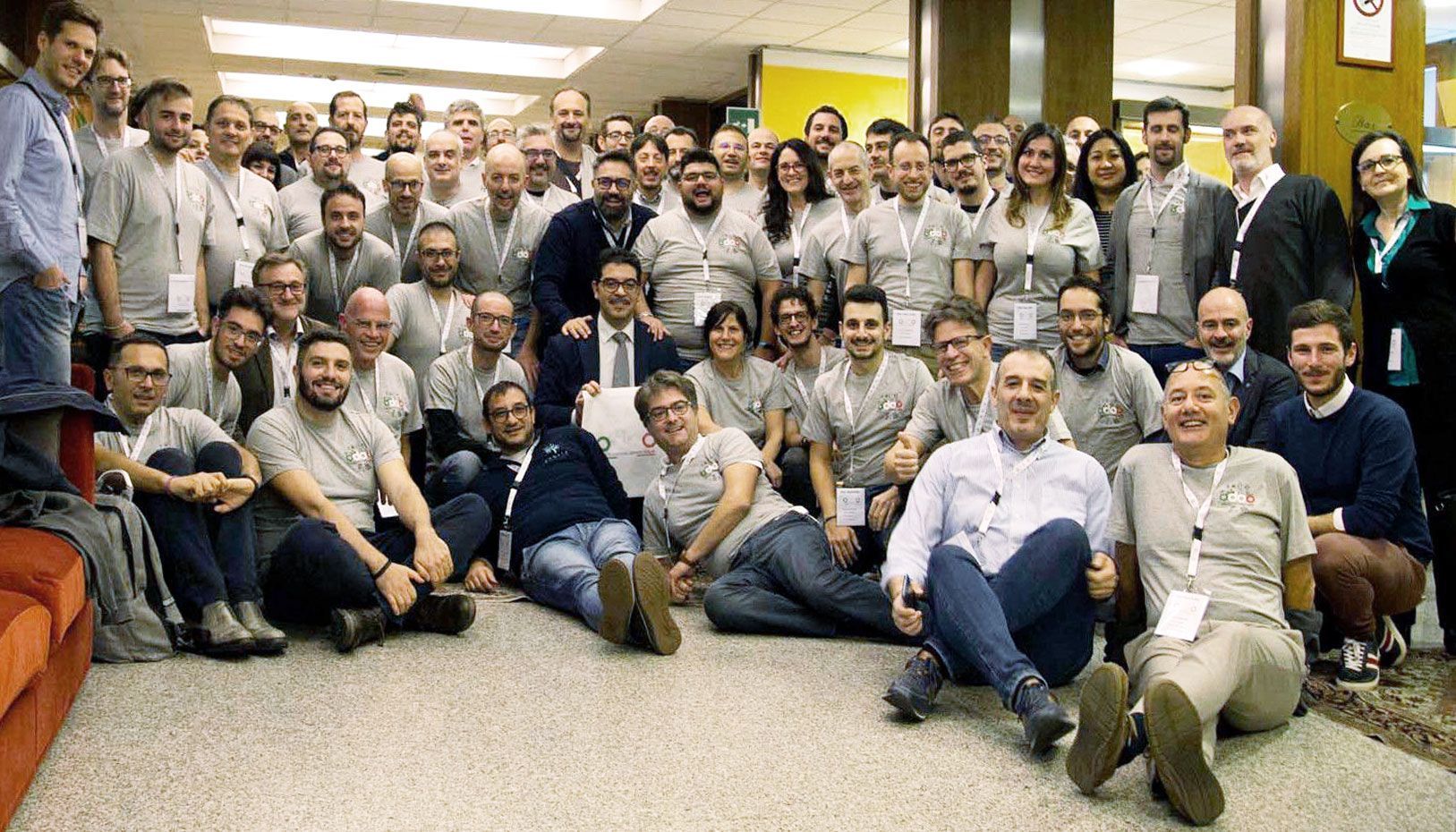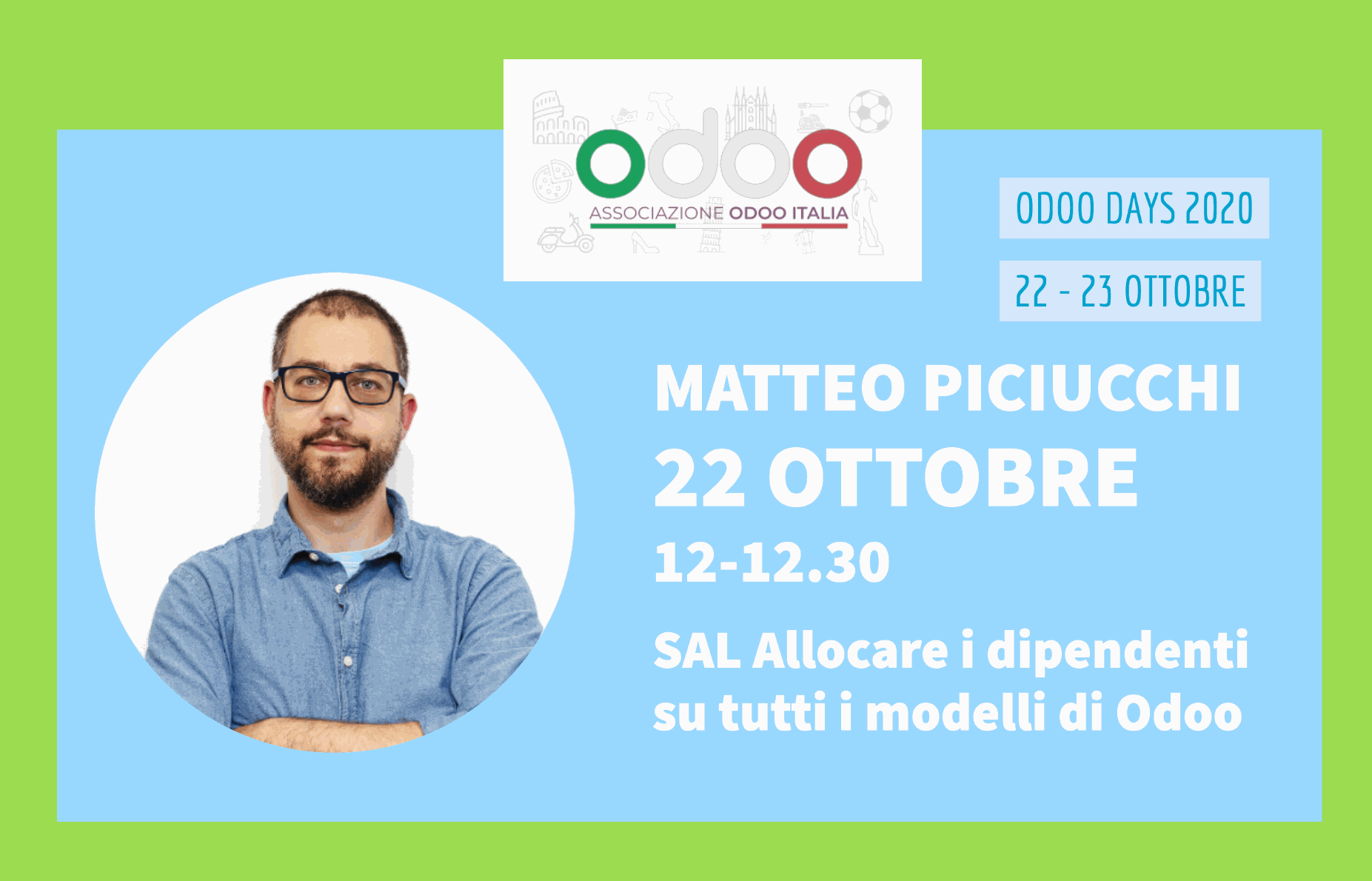 We will be there too!
Matteo Piciucchi our all in one programmer, will present the module he worked on together with the Netfarm Odoo Team.

SAL is a module to allocate employees, plan activities together with the team with a visual calendar, with the aim of improving efficiency by allocating resources with maximum simplicity.


ODOO DAYS ITALIA 2020 - GIORNO 1 (STREAMING)
LA SCALETTA - Giorno 1
10:00 - Introduzione Andrea Cometa
10:30 - Chiusura periodica e valorizzazione magazzino Marcelo Frare
11:00 - Le rotte (percorsi) di magazzino Davide Corio 
11:30 - Odoo SA Davide Speranza
12:00 - SAL: allocare i dipendenti su tutti i modelli di ODOO Matteo Piciucchi  (1:52:27)
12:30 - OdooPLM: Connetti le piattaforme cad piu popolari con odoo per un sistema PLM integrato Matteo Boscolo
14:30 - Gestire il c/lavoro in modo efficiente Andrea Piovesana e Ruben Tonetto
15:00 - Odoo con Docker e kubernetes Di Naro Luigi 
15:30 - Odoo e Google translate Silvio Gregorini
16:00 - Delivery Note Matteo Bilotta
16:30 - Organizzazione sprint "Verso la V14" call per organizzare il porting alla Versione 14.0 (canale Discord)